Well, a brief summary of week one @ home.

Lack of sleep.

No one ever seems to emphasize how hard the jetlag is on the babies (and by proxy, the parents).

Maybe that's because no one else is insane enough to try and go back to work 1.5 days after landing in the US.

But I'll tell you, Annabelle thinks 2am is 1pm and therefore playtime.

Which hurts Mom at 8am.

I drag my sorry ass into work and try and look intelligent and thoughtful and then I realize I've got a big blob of spit-up on my shirt which no one told me about (but I did wonder about the averted eyes!).

Oh, yes, the joys of working motherhood.

My mom is staying with me this week and she's been a huge help – she even took the overnight shift last night so I had my first full night of sleep.

Annabelle is having a great time. She's got all these funny people to gaze at and there are these wonderous creatures, with long, ridiculous ears, and they drool a lot, like she does. They give great, wet kisses too. She hasn't quite figured them out yet but she loves them (and they love her). Check it out.

June 7_files\Morrisey and Annabelle.MOV

<![if !vml]>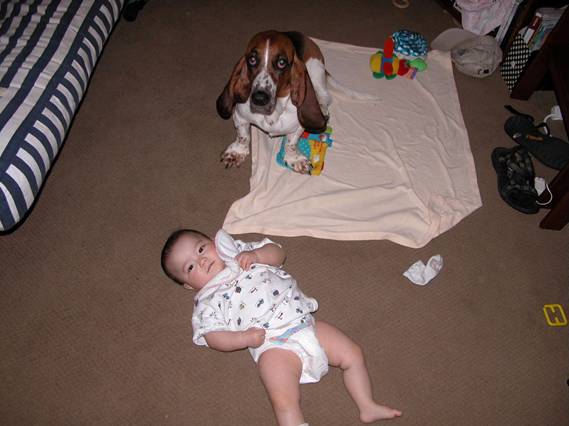 <![endif]>
She will start daycare next week and we will do half days for the first week, to help her ease into it. I hope she'll like it since she sure loves other babies.
Here are some pics of our first week home. There aren't too many since I only unpacked my camera yesterday (the rest of the contents of the suitcases are still sitting in the middle of the living room as is only right. If they are still there in September, you have the right to intervene.)
<![if !vml]>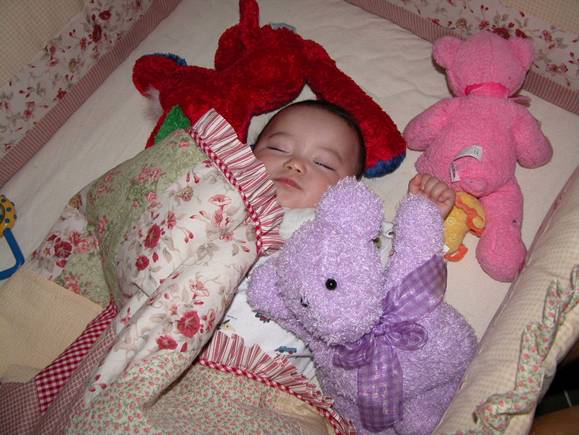 <![endif]>
Could this girl HAVE any more toys?
<![if !vml]>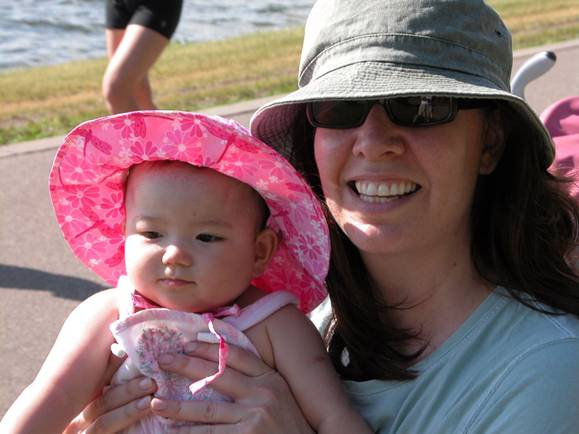 <![endif]>
Mickey and Annabelly at Lake Calhoun
<![if !vml]>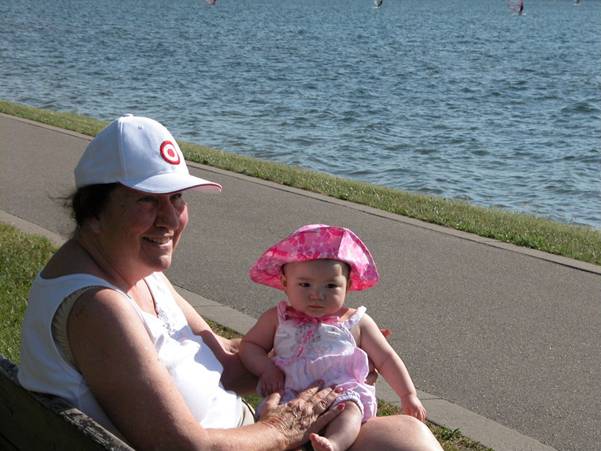 <![endif]>
Grandma Eileen and Belly Girl at outing to Lake Calhoun (8 blks from my house). My GOD!! She's practically naked. And naked feet, too. It's a wonder she survived the brutal exposure
<![if !vml]>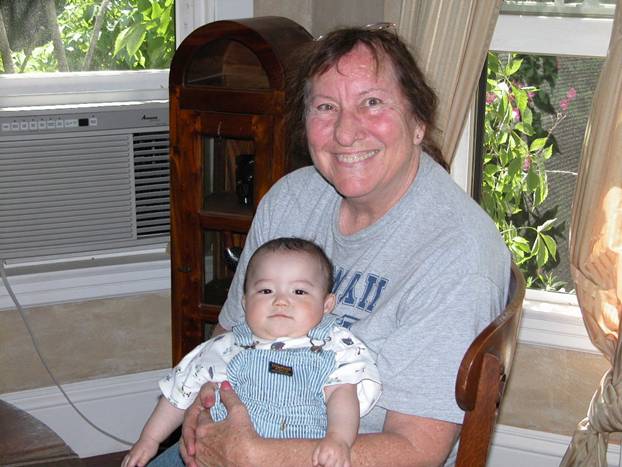 <![endif]>