11:00 am – In only a few hours, Annabelle and I are leaving Kokshetau, once and for all.

It's been real, It's not been fun, Can't wait to hit the wild town of Almaty.

I don't know if I'm going to have time to do any sightseeing or shopping but who cares, it's something different!

And then only a few more days until I'm home which is what really matters.

I'll try and update this entry later tonight if I can figure out the internet in Almaty. Meanwhile, here's a picture of what Annabelle has been doing with herself this morning.

<![if !vml]>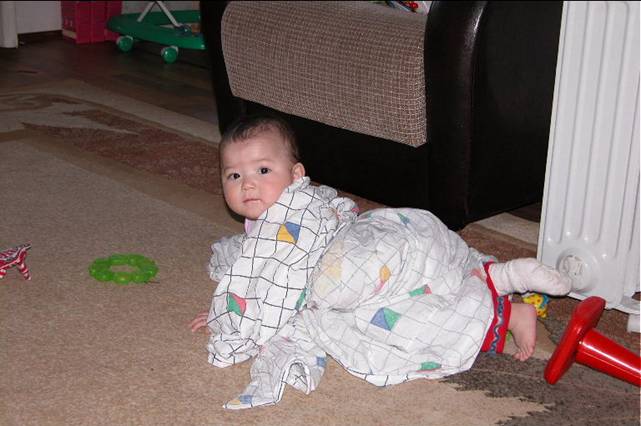 <![endif]>
and as a reminder of how it is supposed to look….
<![if !vml]>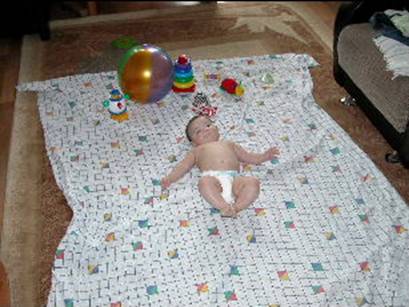 <![endif]>
Midnight –
Just a quick note. I arrived safely a few hours ago. I am not exaggerating to say the relief at arriving in Almaty was the same as when I arrived in Amman, Jordan after being in Baghdad. A huge sense of joy flooded through me as I drove through the beautiful streets of Almaty. I am only 20 minute walk from the beloved Ramstore where tonight I bought only what I could carry with a kid, but you may be sure the only food was microwave popcorn. Ah, blessed, blessed Almaty.
Here is a quick peek at the view from my apartment window.
More tomorrow.
<![if !vml]>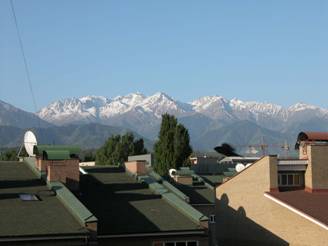 <![endif]>