Day 1:

Almaty

Rocks.

But before I get too carried away with my first day, let me tell you about the plane flight from Kokshetau. First, the plane was scary, plain and simple. It was old, it creaked, it made hugely alarming noises when wheels lifted, but no matter. It worked well enough that we arrived.

<![if !vml]>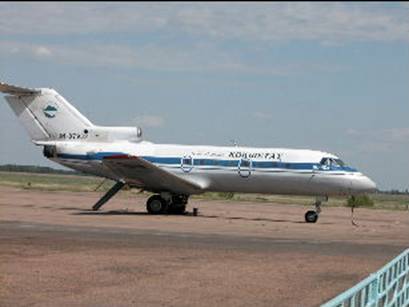 <![endif]>
The plane was also quite uncomfortable, although I've been on worse. It was only bad because I had Annabelle on my lap and had to get into the diaper bag quite often and that involved contortions worthy of Mary Lou Retton (in '84, not now).
On the plane, there was another baby about the same age as Annabelle right in front of us. There was also a woman and her sister (from Memphis) with 2 twin boys that she adopted from Petro. The boys were about to turn 3 and boy were they a handful! At one point the sister was literally hanging on with all her might to the tennis shoes of her boy, as he tried to clamber up over the headrest of the poor men in front of them. It was hilarious except, oh, now, I totally felt her pain.
And Annabelle? Well obviously Annabelle forgot to read the manual of how to act on a truly shitty plane flight. The manual explicitly says she should drive her mother to distraction, "to the point she thinks about throwing you and herself out of the plane". The manual goes on to suggest ways of accomplishing this end with screaming, kicking, wiggling, pulling hair, biting, spitting and last but not least, pooping. Instead she had no problem with performance anxiety at taking her bottle as we took off. She played quietly with her mirror when not staring at the baby in front of her. She felt asleep about halfway through the flight. Then, as we were landing, she wouldn't take her bottle but (for the first and last time) used her pacifier to suck away like mad. She seemed to know that she needed it, even though she generally hates the pacifier. So all in all, it was a dream performance by Annabelle.
I was met at the Almaty airport by Sasha, my driver-cum-California surf boy. He wears bug eye wrap around sunglasses like Bono, board shorts, and tevas and speaks excellent English. Although he really doesn't talk at all. He too cool for that. He got me settled in my apartment, a two bedroom palace that actually has the crib in a separate room, so adios! couch-a-roonie, I'm sleeping in an actual bed.
I'm about two blocks from the US Embassy annex and the Sister's office and 15 minutes away from the Ramstore. The Ramstore is a huge shopping complex with an ice skating rink in the middle. It has an awesome "American style" (meaning you take a cart, fill it with what you want and then go to a cash register to check out) grocery store, a food court, and lots of stores like Benneton, Calvin Klein, etc.
Anyway, this morning I hung around, waiting to hear from the Sister's office what time my appointments were scheduled. I was up at 7am so was kind of anxious to go take a walk I hung around and not until 11:00 did I get a call. So I had a brief stop at the office where they told me my appointments with the SOS Clinic and the US Embassy are Thursday and Friday. That means I have all tomorrow and Wednesday completely free. Of course, I asked if I could move the appointments up and leave early but apparently they are waiting for the birth certificate and passport and that's what is taking so long.
After the brief meeting at the sisters, Sasha took me over to the Lufthansa office and I bought a lap ticket for Annabelle home and requested (and got) a bulkhead seat (with bassinet) at least to Frankfurt. The woman behind the counter told me politely "you might want to check with United in Frankfurt as I cannot change your seat but it doesn't look like a good one with a baby". *sigh* Once again here we go with the nightmare seats. The ironic thing is that after this final flight home, I'll be back in premier territory. With no plans to fly again anytime soon. Ah, the vicious irony.
The weather is similar to Kokshetau, quite warm (but comfortable unless you are lugging a baby around in a baby bjorn, then it's friggin hot for you and the kid) during the day but comfortable at night.
We drove past the presidential palace which is surrounded by beautiful parks so I think I'll take a walk there tomorrow.
Annabelle is getting harder and harder to put down to sleep, for either naps or nighttime. I think it has to do with her understanding more and more that when she cries, someone (that would be me) comes. So why not cry a little at each nap time to see more of mom? Anyone know how to avoid the increasing meltdowns?
From yesterday, saying goodbye to Inna and Oleg.
<![if !vml]>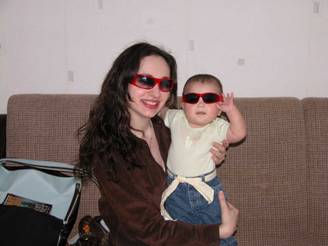 <![endif]>
<![if !vml]>
<![endif]>