Well it's been 10 days home.

I'm glad to announce Annabelle has fully adjusted to the time change. I know many parents will hate me at this next statement, but I actually have to wake Annabelle up most mornings at 7am because she's still asleep.

(I love it!)

My mom left beginning of this week so it was just me and the kiddo. Eeeck! But really it's been okay. We just finished the first week of day care. The first day I was a little weepy and tremulous, "bye honey, are you okay, I love you sweety, be good", etc. Well before I'd even finished my little speech, she had her back to me and was happily gazing at the other babies while reaching for new toys. If she could give me a raspberry to send me off more quickly, she would have!

The daycare decided to put her in the older infant room rather than switch her in a month or two, so the other babies are several months older than her, which is probably good – give the brilliant kid a challenge. Here she is in her car seat on her first day (click for a larger view).

<![if !vml]>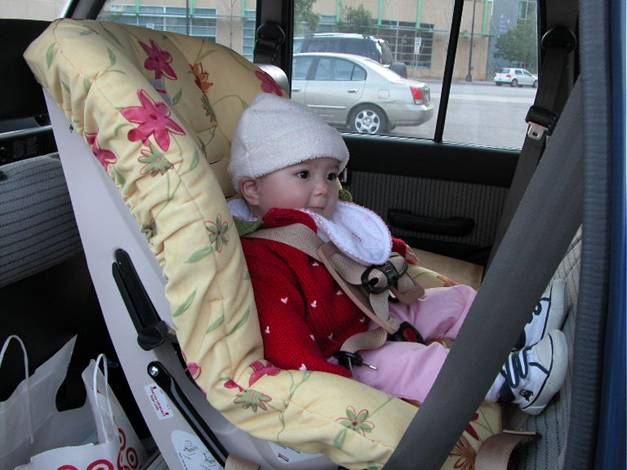 <![endif]>
Speaking of challenges remember my little rolling fool? Well, she's started actually lifted her belly up off the ground and has been creeping along like ivy. She's catching up so quick.
<![if !vml]>
<![endif]>

<![if !vml]>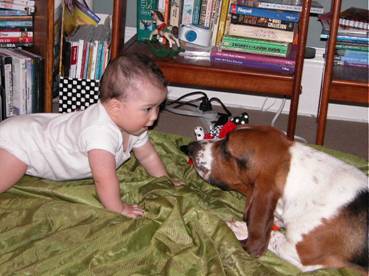 <![endif]>
We went for a full day exam at the UMinn and Belly was proclaimed amazing, cute, and most importantly, totally healthy and on track developmentally. All day nurses kept popping in saying "oh, I've heard about your little girl, can I just say hi?" She developed quite a fan base there at the children's hospital and in the International Adoption Clinic.
Last weekend the California side of the family was in town for my cousin Kyle's graduation so Annabelle got to meet new family members. Here are some pics:
<![if !vml]>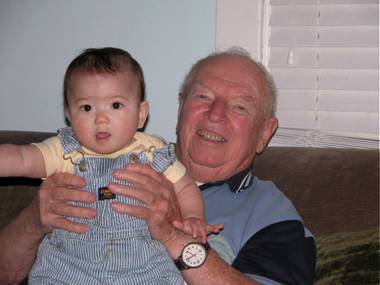 <![endif]>
Grandpa and Annabelle

<![if !vml]>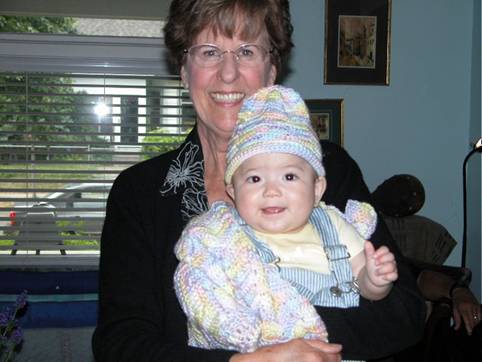 <![endif]>
Great Aunt Mary Ann and Annabelle (with the crocheted hat and blanket that Aunt Mary Ann made for her, isn't she precious in that hat?)


<![if !vml]>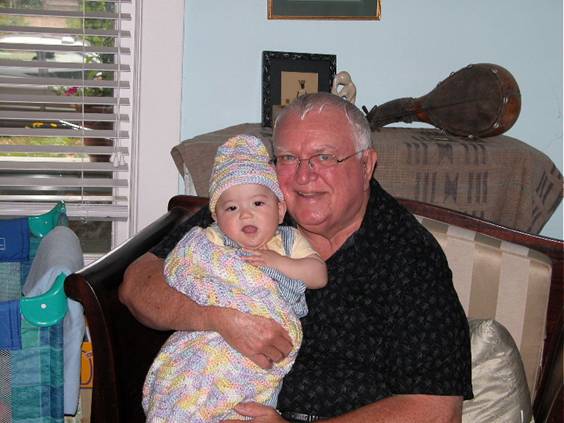 <![endif]>
Annabelle's great Great Uncle Bob
<![if !vml]>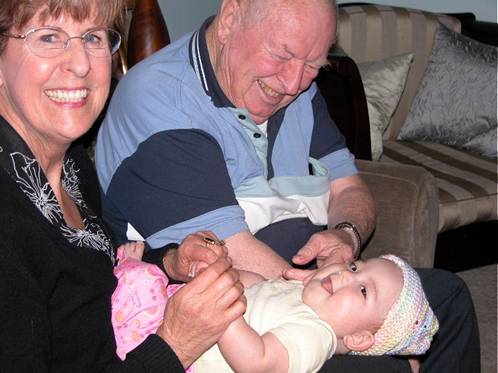 <![endif]>
I stuck this one in just because she's so cute in it

<![if !vml]>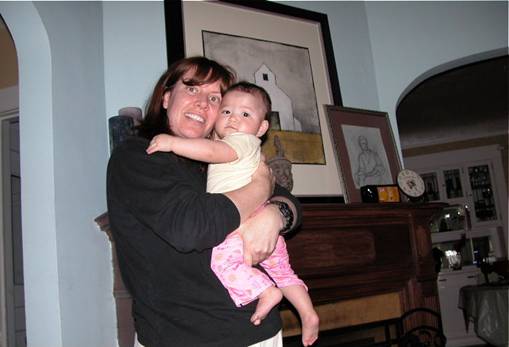 <![endif]>

Mama and Belly
<![if !vml]>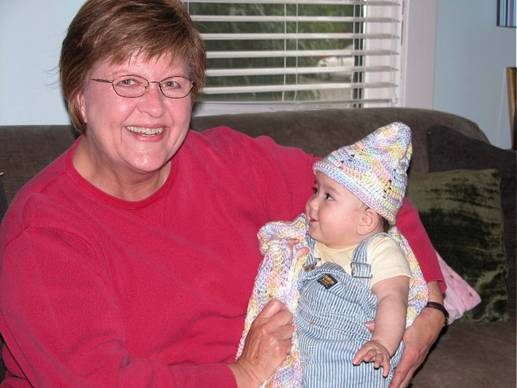 <![endif]>
I believe Jan is technically Annabelle's cousin twice removed, but that is far too confusing for me


<![if !vml]>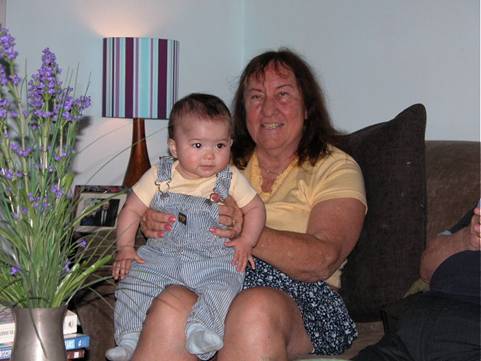 <![endif]>
Grandma and Belle Girl
For other single moms, this thing called a Bumbo Baby Sitter is the best thing! Unfortunately it doesn't work for bigger babies, but it's a wonder for those first months when they still fit. I just set Annabelle in the bumbo and I cook away and she's usually quite content to watch me (although the first time I used it I didn't realize her reach would include the knife set so that was a quick correction!). Oh, and for those of you with good eyes, you'll notice a red spot above her left eye – well that was where her head connected with my nose. Both of us were sporting sore spots for a few hours.
<![if !vml]>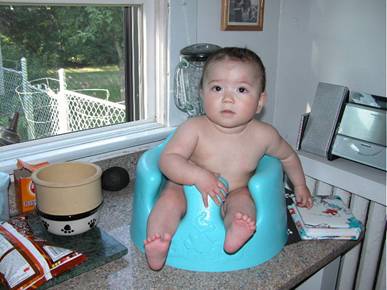 <![endif]>
Annabelle and morrisey continue to bond as you can see below. The only problem is that Morrisey is starting to see Annabelle as a playmate and while intellectually they are certainly akin, Morrisey can be a little too persistent in the "come play with me please, please, please" approach.
<![if !vml]>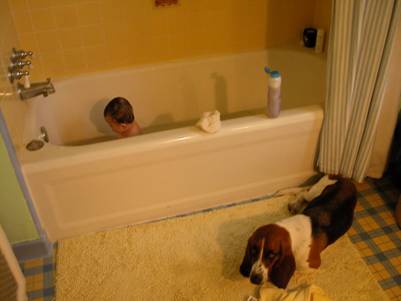 <![endif]>
<![if !vml]>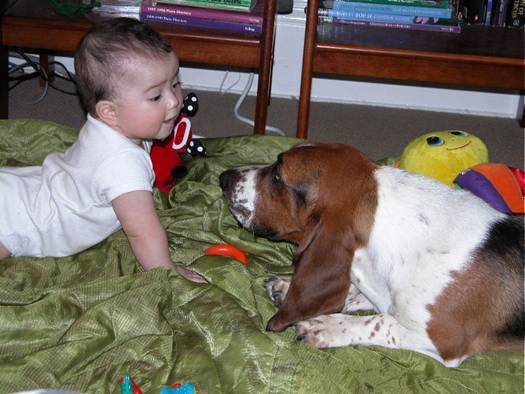 <![endif]>

<![if !vml]>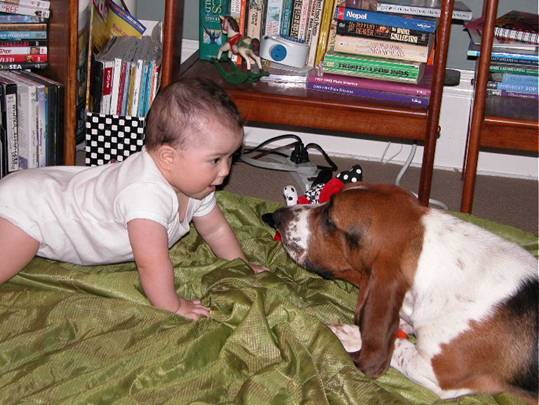 <![endif]>